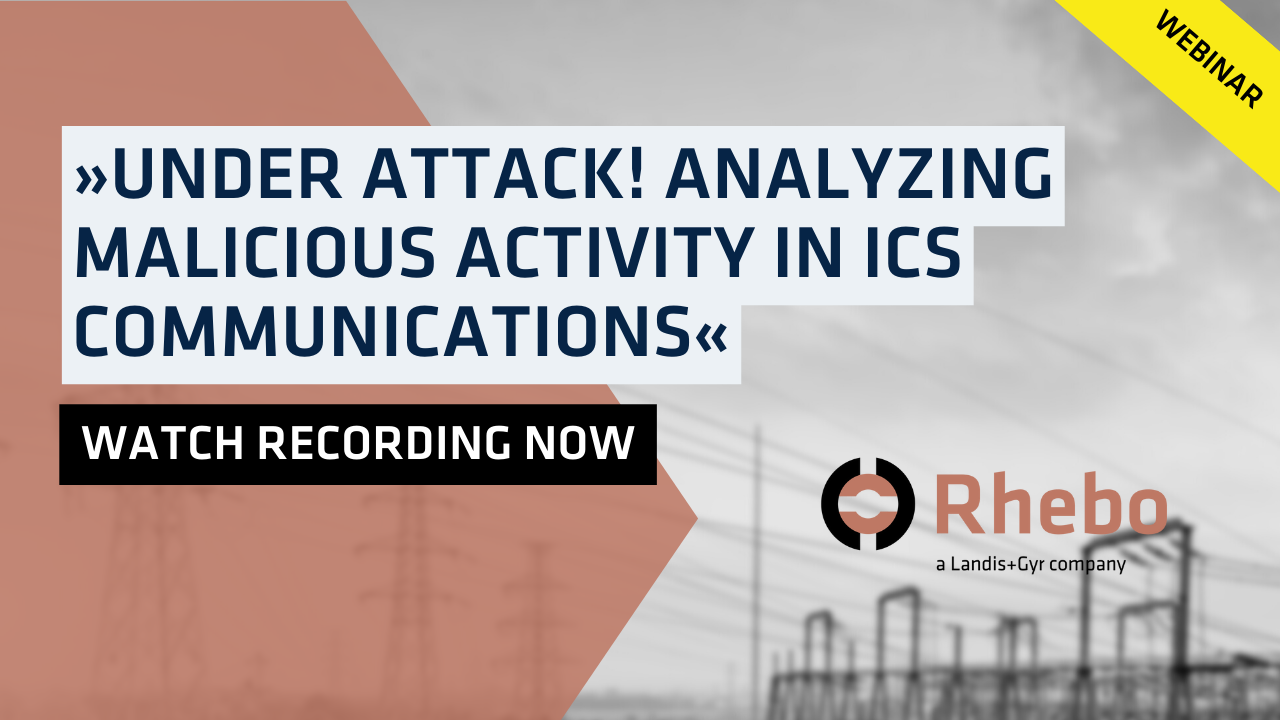 »Under Attack! Analyzing malicious activity in ICS communications«
Not only the daily news but also extensive studies reveal that over the past two years globally, ransomware and cybercrime attacks have become increasingly frequent and sophisticated. This is posing a major problem for industrial companies and critical infrastructures.
Attackers are using advanced techniques to evade detection and encrypt corporate data. It becomes difficult for organizations to prevent and recover from attacks which increases the likelihood of ransom demand success.
Industrial and energy infrastructure environments, where digitization reaches into plant operation and maintenance are not immune to this type of threat. It becomes necessary to always consider the entire production process, not just the security of the individual components involved, to ensure the appropriate level of defense against attacks.
In our webinar we present how organizations can effectively monitor their networks. We show in various examples how you can detect malicious activities in your Operational Technology and how to respond to them.
Joins our webinar and learn more about:
What do we know about ransomware attacks

What are the most dangerous attacks today

How should companies respond when under attack?

How can they effectively prepare for cyber attacks?
Jérôme Arnaud

Head of Product Management - Rhebo
Jérôme Arnaud is head of product management at Rhebo. He has over 19 years of experience in the energy sector, acquired in worldwide companies such as Alstom, Areva and GE's Grid Solutions, as a software engineer, R&D director and product manager. After that, he moved to the field of electrical substation cybersecurity and obtained various IEC 62443 certification for his company solutions and processes.